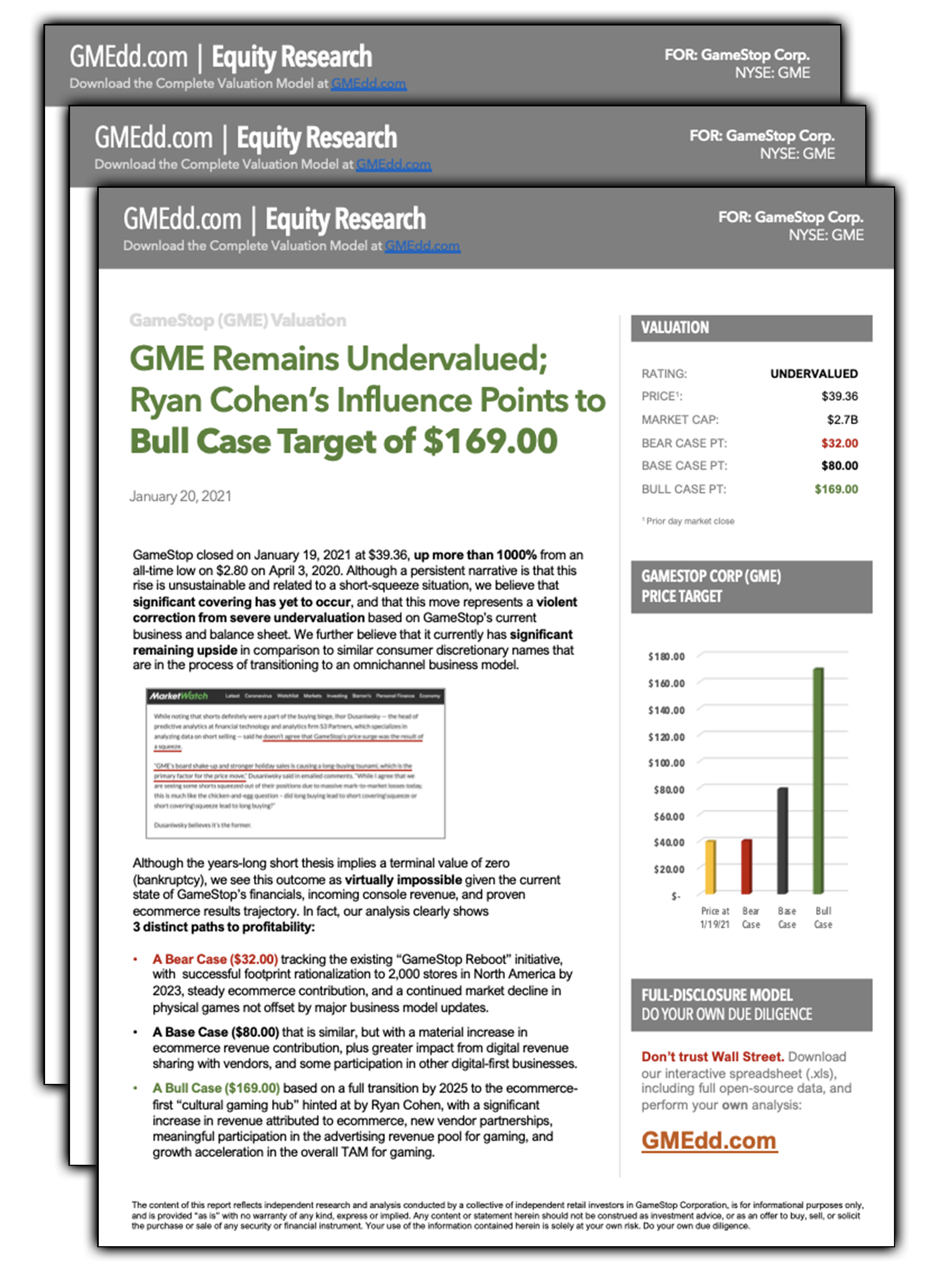 Click Below to Download:
Our financial model has been made open and widely available to the
public to facilitate transparent, productive discussion around "fair value" of GameStop Corporation shares.
This research effort is ongoing, and subject to future changes and revisions. We welcome any and all feedback at contact@GMEdd.com.
 @GMEdd
Bull Case: Ryan Cohen accelerates digital transformation by boosting e-commerce contribution to 45% via improved CX, aggressively pursues business partnerships, and leverages the full potential of 20M+ PowerUp loyalty
members across multiple digital businesses and channels.
Jan 2021 Bull Case Price Target:
$169.00
January 2021 Price Target Model
GameStop Tech and E-Commerce Hires
Ryan Cohen Press/Media Appearances